The Blah, Blah, Blarney Blog - or - The Blag
Coming Up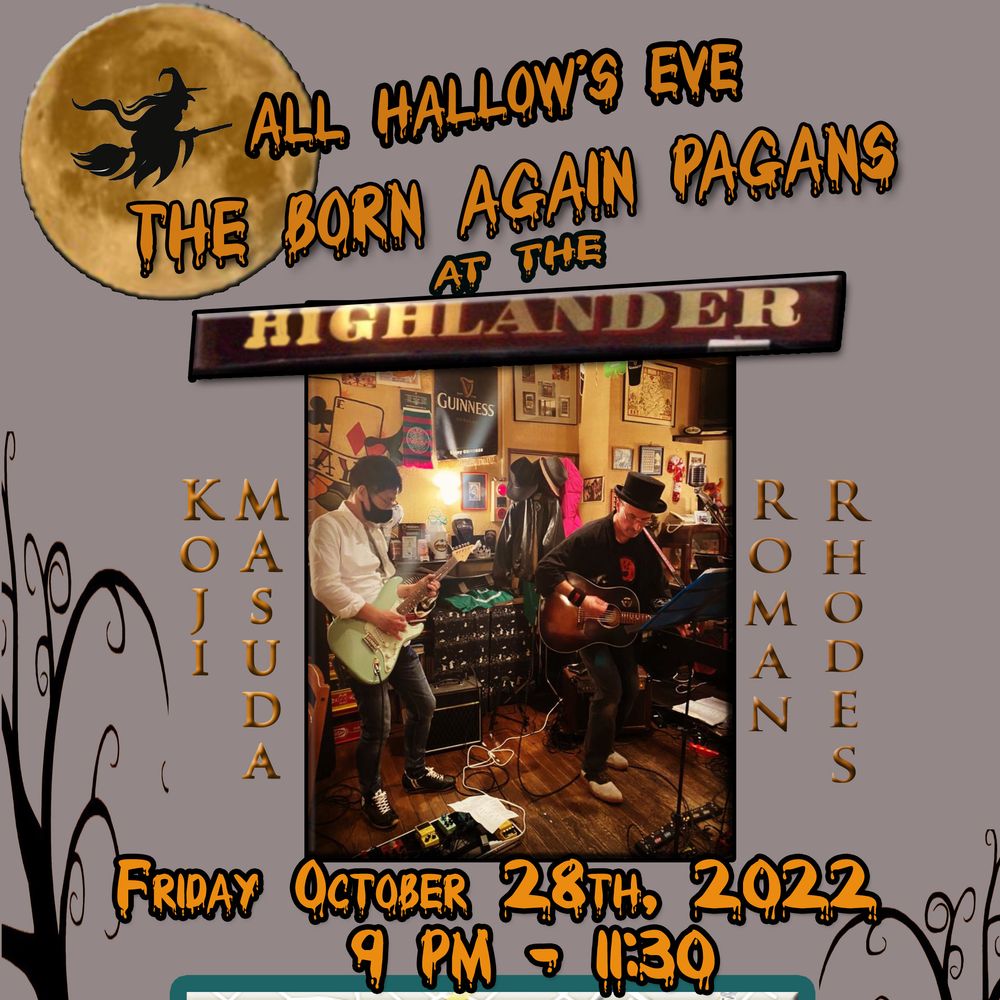 Pagan's Live Friday Night at the Blarney Stone, Shinsaibashi, Osaka
Halloweekend at Highlander
Samhain!  Halloween, All Hallow"s Eve, The long costumed weekend begins in Osaka, come and kick it off at the Highlander in Izumi shi.  Alway  great time: lovely people, filled to the brim with enthusiasm and beer. Come drink, dance and be a holy Hallween terror with the pagans!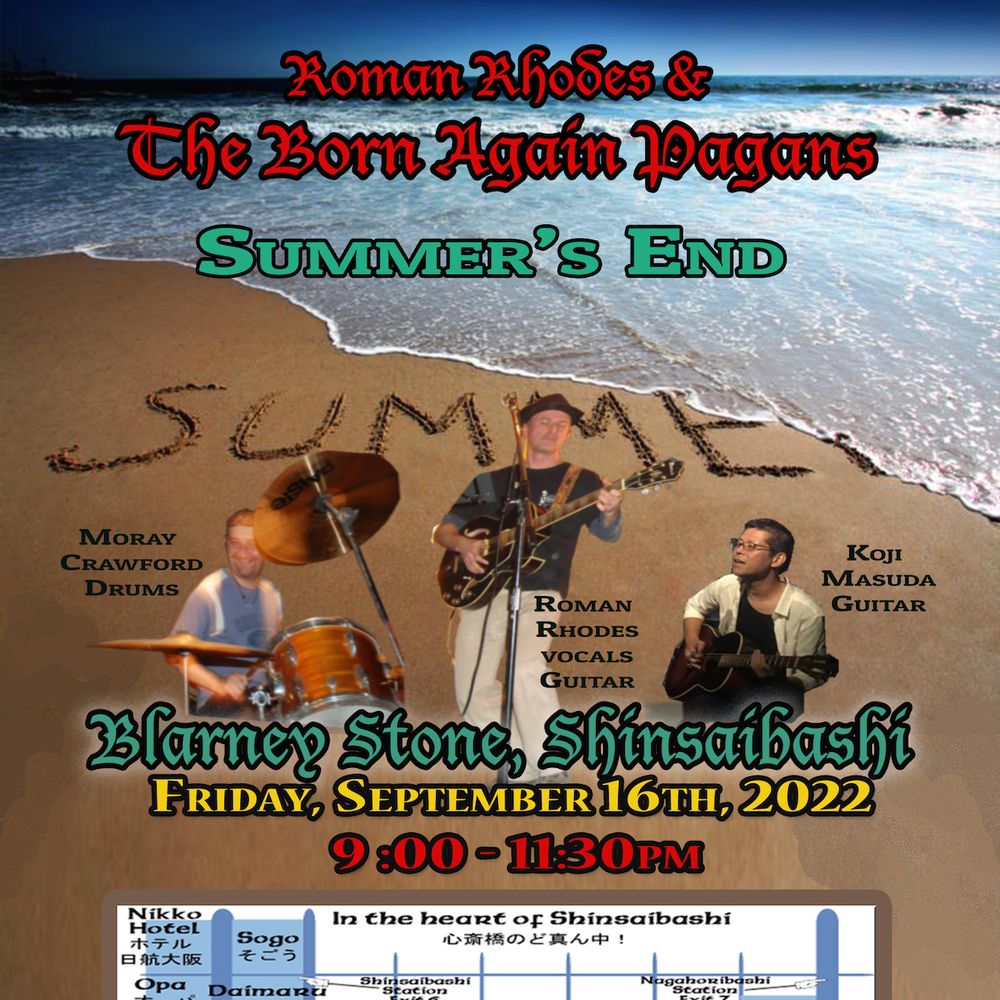 Summer's End
The Pagans Live at the Blarney
Had a great night full of students, teachers, visitors from the US and Europe, and the regular mix of Japanese, ex-pats and Brazilians. A fun way to welcome in the new semester.
Next Live! At El Gracias:
Saturday August 20th at El Gracias: Moriguchi, Osaka, Japan (click on photo for details)
Two weeks ago got invited to the Bar El Gracias by the Lovely Leila. It was  like a step back to Bubble Japan, The Bar Hosts  Elmer Mercado and Grace, coldn't have beemn more gracias and generous.  We played a couple numbers ,drank lots, and got a gig set up for the 20th of August. Hope to see you there!  Go to the Photos 2022 and scroll down for images of that night.
Live at the Blaney Stone, Shinsaibashi, 2022 -6- 8
Click on the picture to take you to more images
It was a fun night down at the Blarney with a small but very appreciative crowd. A fantastic dancer, Virac from India-Via Germany, much talent.   We hit some great tunes.   Thank you new fans Mii and Maho and Ayano for sending in the pictures!   
Live Rehearsal at Kasagi's Station Cafe
Click on Photo to see Video
Had a wonderful  little rehearsal at  the cute cafe, CASA la Station in Kasagi.  Run by Chie, it serves local Deer Curry, Taco Rice, traditional Japanese local organic food, great coffee and beer.  Chie is kind enough to let us use the place while open to practice and we had quite a little show.  A group of students from Nara University came.  they were studying the aquatic life in the Kizu River.  Interesting most were not biology but literature students. A mix of young women and men.  Their interest in history, the environment and in music was nice to see.  Enjoyed a great meal and nice afternoon.